Blog
Stay current with the latest Announcements, Blogs and Articles about us and the industry by reading our latest blogs and news.
---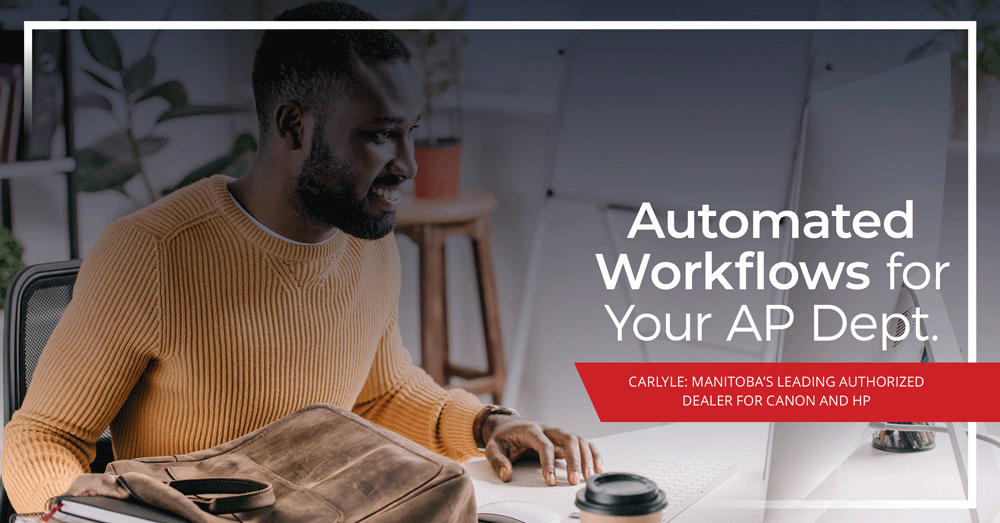 Goals Your Accounting Department Need to Tackle This Year
Published By: Eric Johannson | Thu Feb 11, 2021
---
Invoices, packing slips, purchase orders...just a few of the many items that end up on the accounting departments' desks. As companies are transitioning and moving towards paperless/digitally transformed processes, this is becoming less of an issue though.
Believe it or not, making your company and your accounting department digital opens up many more doors (and opportunities that include better tools for recording/managing information). 
That being said, you've got to start somewhere. Here are some goals your accounting department should aim (or, if we're being honest—need) to tackle in 2021. 
1. Develop a More Secure Environment
As a business owner or manager, it is frightening to think about all of the sensitive information that gets passed around the office and between employees/departments on a daily basis. One simple mistake can result in sensitive company (or client) information being misplaced or getting into the wrong hands. By investing in an enterprise content management software, you can have peace of mind in knowing that these risks will be eliminated. 
An enterprise content management software will streamline:
Document sharing

Access control (customized based on a set of user rights that you set up within the system)

User-based permissions (this can be customized based on certain documents/archives)

Document redaction (added security precaution in case your document gets misplaced)

Audit trail (in other words, document lifecycle: different versions, revisions, user access, etc.




2. Shorten the Approval Process (Increase Productivity)
No matter what industry you're in, the approval process is always a nightmare. Busy managers and tight deadlines just don't mix well. With ECM software, your team can create custom workflows which will allow specific documents to be sent to the appropriate person for review and approval. 


While this may sound like music to your accounting department's ears—there's more. Signatures can be done electronically, meaning your team will no longer have to run around chasing employees to grab a signature (and then scan said document in order to put it back online). This simple feature is a huge time saver, allowing your AP team to spend more time focusing on higher-value tasks. 


3. Streamline Their Processes (Save Time & Money)
With AP automation and enterprise content management software, there are many tools that your accounting department can utilize to increase efficiency—which is good for everyone. 
Digital indexing and data fields, for example, make document entry and data retrieval much simpler and quicker as well. With this, you can forget about wasting time searching for purchase orders or invoices that are seemingly nowhere to be found.   
With automated workflows (that can easily be added to your ECM solution), your team can also set specific invoices to go to the appropriate personnel—emails can then be sent to notify them and they can approve or reject with ease.


We hope your team can make 2021 a productive year by developing a more secure environment, shortening the ever-time-consuming approval cycle, and streamlining processes to make everyone more efficient. 

AP Automation in general is becoming much more affordable. If you haven't made the leap yet, please feel free to call us at 204.262.1032, email us at sandra@carlylepss.com, or request a call here for more information.
Interested in Viewing Our Webinar on AP Automation?
Purchase to Pay AP Automation Streamlines Accounts Payable Processes
Extract high value accounting information without slowing the flow of business processes with our AP automation solution. AP automation software allows you to handle the routing, matching, approval and distribution of purchase orders, invoices and more.
Click here to view recording