Blog
Stay current with the latest Announcements, Blogs and Articles about us and the industry by reading our latest blogs and news.
---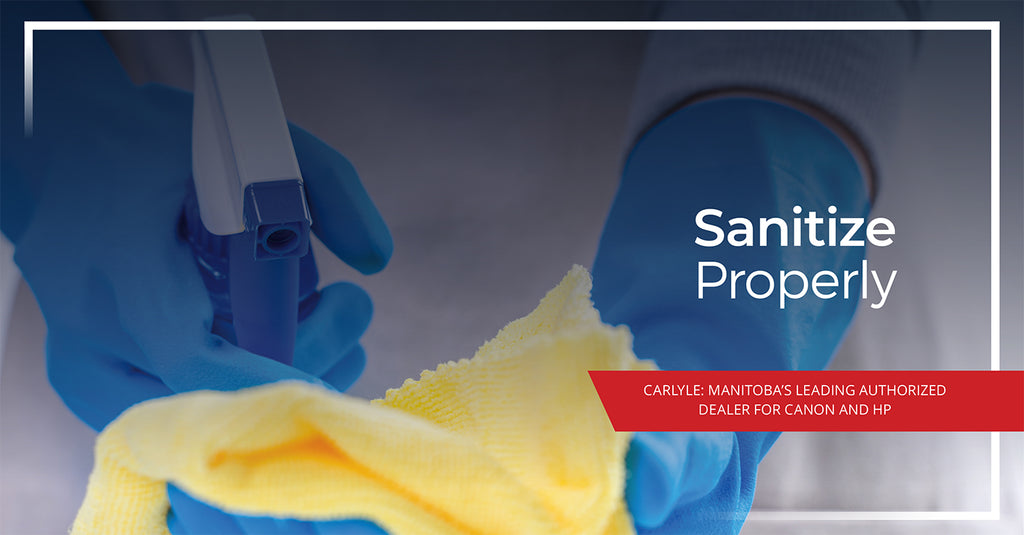 How to Disinfect Shared Tech WITHOUT Damaging It
Published By: Eric Johannson | Tue May 19, 2020
---
Whether you work for an essential business or one that is going to reopen soon, shared office technology can often be overlooked during a company's regular office cleaning. You can't treat these high-touch surface areas like door handles and simply wipe them down with disinfectant—they are sensitive machines that can easily be damaged. Chemicals like bleach, peroxides, acetone, ammonia, ethyl alcohol, methylene chloride or any petroleum-based materials should never be used on your devices. So, what preventative measures can you take?
We recommend following these six steps:
Step 1: Gather supplies including: disposable latex or nitrile gloves, a disinfectant that is 70% isopropyl alcohol and 30% water, microfiber cloths (2), and glass cleaner.
Step 2: Put on the disposable gloves, turn off the machine and disconnect it from its power source. This includes removing batteries for items that may be wireless like a keyboard. You should also disconnect it from any other external devices. 

Step 3: Spray the disinfectant onto a microfiber cloth and gently wipe down all surfaces in one direction from top to bottom. Never spray directly onto the machine or use materials that will shed such as paper towel or toilet paper.

Step 4: Let all surfaces dry completely and then return power to the device.

Step 5: Use the glass cleaner and a new microfiber cloth to remove streaks from screen(s). 

Step 6: Remove your gloves by gripping the outside of one glove at the wrist. Pull it inside out and away from your body and repeat for the remaining glove. Dispose of the gloves and wash your hands thoroughly.
Completing this process at least once a day will help ensure the health and well-being of your employees, and ultimately, your business. For more information on how to properly clean equipment or any other tech-related questions, please contact us today.
Subscribe
Stay up to date with Carlyle
Recent Posts