Blog
Stay current with the latest Announcements, Blogs and Articles about us and the industry by reading our latest blogs and news.
---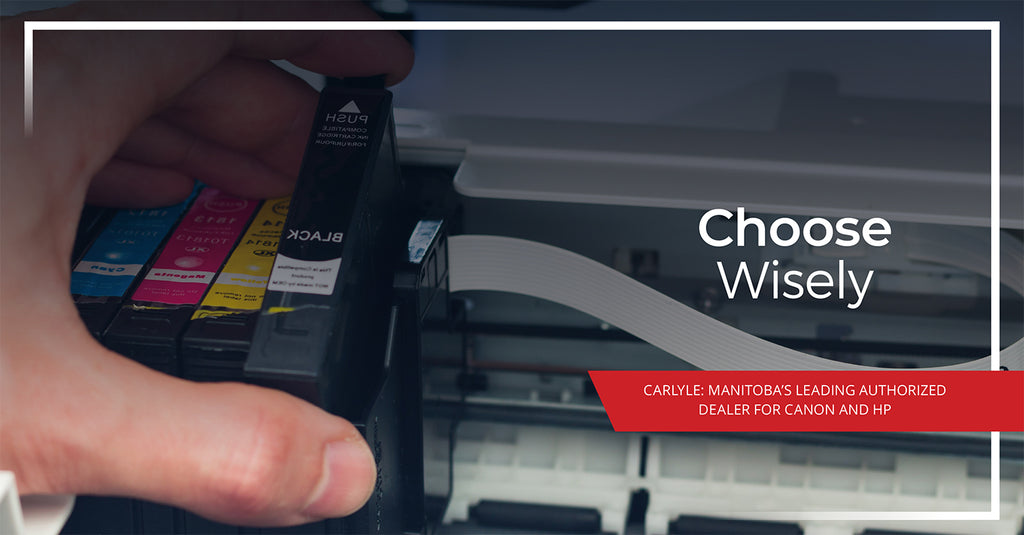 Ink vs. Laser Printers—What's the Difference?
Published By: Eric Johannson | Fri May 29, 2020
---
Ever wondered if you should choose an ink or a laser printer? Both can produce high-quality results under the right circumstances, but which is the better fit for you and your business? To answer that, you'll need to know a few key differences between the two cartridge types.
Let's look at ink first.
Ink Printers
An ink cartridge is made up of 1 or 4 liquid storage area(s) depending on manufacturer and machine requirements. This is where the cyan (C), yellow (Y), magenta (M), and black (K) ink is stored and because it is liquid, it can bleed on certain papers. We recommend a high-quality, bright white and glossy paper for yielding the best results.
On most ink printers, the print head is smaller and therefore it can take longer to complete a job. However, some manufacturers have addressed this, like HP and the PageWide series of devices. These printers are capable of faster output speeds because, as the name suggests, the print head is page wide.    
Laser Printers
A laser cartridge is made up of drums that disperse toner powder onto paper as it passes through the machine. Whether black and white or colour, this process is quite complex as the drum gets a static charge (and erases it!), and a laser is used to output the content onto the page. The last drum the paper passes through is called the fuser; it heats and melts the toner to bind it to the paper.
Laser printers can produce large documents quickly and they are often the preferred choice for businesses that use paper-based processes and/or physical reporting. Unlike ink, these documents do not smear when highlighter is applied to them.  
Summary
Ink Printers
Liquid
High-quality paper yields best results
Slower output most of the time
Laser Printers
Powder
Doesn't bleed or smear
Faster output
If you're still not sure which type of printer is right for you, that's understandable—there are other factors to be considered. It all boils down to workplace application and user preference. Contact us today for a zero-obligation recommendation from one of our print specialists.