Blog
Stay current with the latest Announcements, Blogs and Articles about us and the industry by reading our latest blogs and news.
---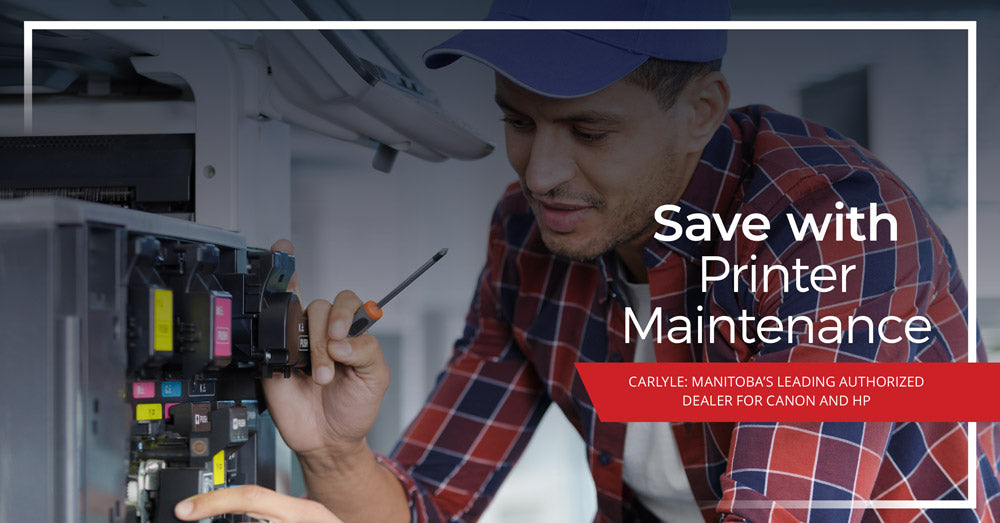 Avoid a Printer "Lockdown" with Proper Maintenance
Published By: Eric Johannson | Wed May 26, 2021
---
A printer is like the backbone of your office. A breakdown can cause a series of interruptions that are frustrating and cost you time and money. With so many businesses already struggling from the effects of COVID-19 it's more important than ever to avoid the unplanned expense of repairs or even the replacement of equipment. 
Your printer has so many moving parts and needs to be properly maintained to continually perform as expected. Scheduling regular maintenance will ensure your printer will remain reliable and keep your office working efficiently. 


Here are the top reasons why you need to keep your printer maintained.

Your Time is Valuable

1. Don't get jammed up with delays. 
A paper jam is a common issue with printers and can be a sign that there is something wrong. Although it is common, it is not something you should ignore. Typically when simple things are pushed off to the side, they build up until it becomes a more significant problem. With regularly scheduled maintenance, you don't have to worry about things building up. You actually don't have to think about it at all—you have the confidence knowing your printer will perform as it should. 

2. The kind of downtime you don't want. 
When your printer is not operational, this has costly effects on your business. The larger the maintenance job, the longer the downtime your printer will require. The longer you prolong any maintenance—you guessed it—the longer it will take to get it serviced. Just another reason to ensure you have regular printer maintenance. It will save you time in the long run! 

When you schedule your maintenance in advance, you also control the time and day when it is most optimal for this downtime. This ultimately avoids having disruptions when things break down unexpectedly. 


Get the Most Out of Your Investment 
1. Prevent issues before they happen.
Printers are an investment, and regular maintenance can extend their lifetime. Along with paper jams, head leaks and blockages, mechanical failure from dust build-up, and driver or software failures are some issues that can occur. Regular maintenance can prevent this from happening and keep your machines running longer and more efficiently. 

2. Avoid expensive repairs or replacement. 
We have seen regular maintenance on a print fleet extend the life of a device by years. Cleaning for example can ensure there is no dust build up on the fuser, leading to premature failure of a part that is very costly to replace.  
Your printer is an investment and you want to get the highest return by getting the most life out of it as you can. Carlyle has state-of-the-art services tailored to each customer's unique needs. You can trust our services are going to provide you with quality, reliable and productive equipment to keep your office running smoothly everyday. 


The longer you put off your maintenance the greater chance you risk the dreaded printer failure. 


Contact Carlyle today to schedule your next printer maintenance.
 
Subscribe
Stay up to date with Carlyle
Recent Posts